Thank you for your interest in admission to Follow the Child Montessori School.
We accept applications on a rolling basis, with our prime admission season taking place in winter. The majority of our enrollment offers are extended in late winter after re-enrollment of current students and prospective student and parent meetings. If you are interested in admission, please fill out our online inquiry form and we will be back in touch with you promptly to schedule a tour.
ADMISSIONS POLICY
Follow the Child Montessori School, Inc. does not discriminate on the basis of race, color, creed, gender/gender identity, age, family structure, sexual orientation, or national and ethnic origin in administration of its educational policies or other school-administered programs.
CRITERIA & STANDARDS FOR ADMISSIONS
Sibling status (priority is given to siblings of children already enrolled – sibling priority application deadline is December 15)
Date the application is received
Potential for success in a Montessori environment
Fit with the existing classroom community
Indication of parent-school partnership and support of the Montessori principles
Parental support of Montessori principles
Priority is given to students with Montessori experience
APPLICATION PROCESS

In order for an application to be considered, we require the following:
At least one parent must have observed in the classroom (waived during the months of June through September; classroom observations close at the end of May and re-open on October 1)
Completed Application
Application Fee
Student-teacher meeting
Depending on the class level, we may ask for a second student-teacher meeting, a brief visit during class time, or (for elementary students) one to three days in the classroom.
Parents-only Head of School meeting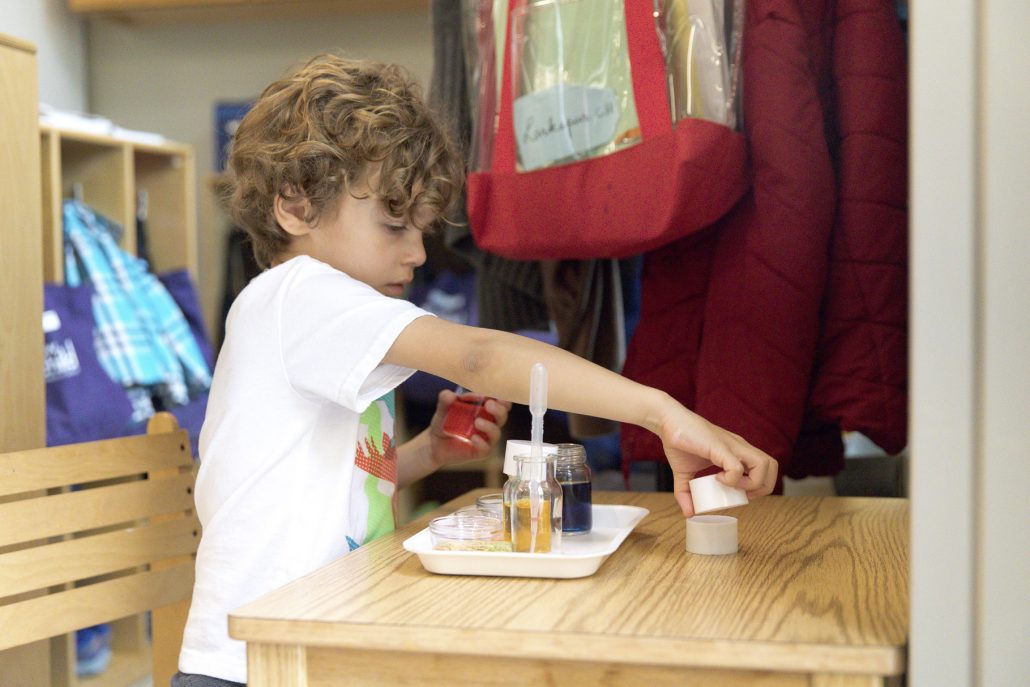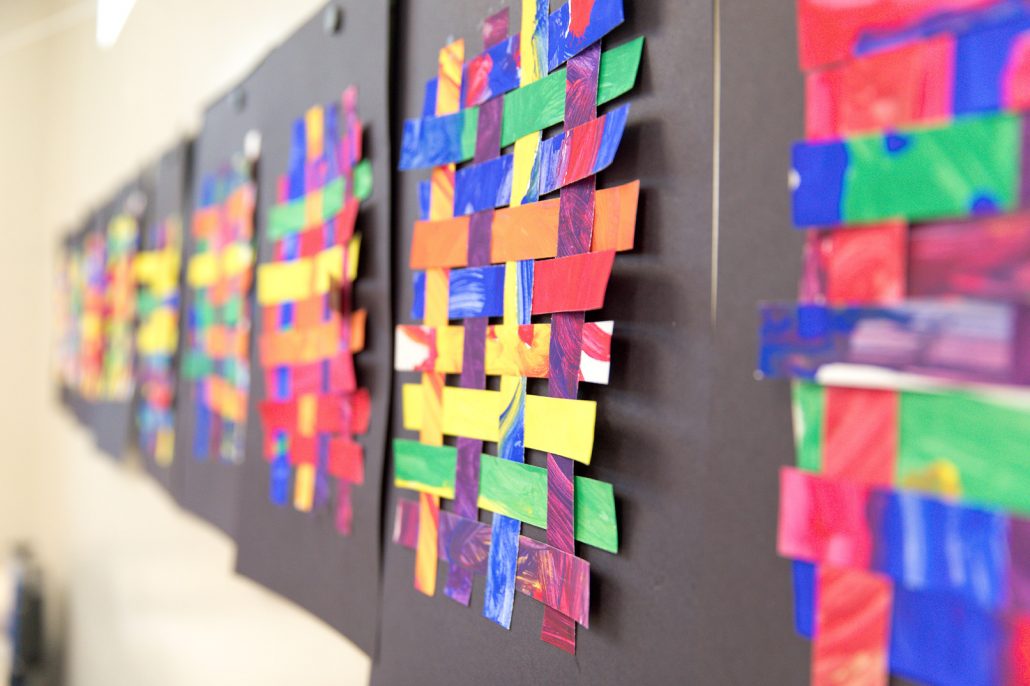 TOURS AND OBSERVATIONS
Most people begin their school research by visiting schools. We welcome visitors for tours throughout the year. If, following a tour, a family chooses to submit an application, a classroom observation will then be arranged. Classroom observations usually take place on Tuesdays, Wednesdays, and Thursdays between 9 and 11 a.m. We open our classrooms for observations around October 1 each year so that the children in the classroom can gain a level of comfort in their classroom routine and community before we begin bringing other adults into the classroom.
We are able to schedule observations in multiple classrooms (for example, in a Toddler House and Children's House classroom) on the same day. Elementary observations may also take place in the afternoons. Please be sure to have other arrangements for your child during your tour or observation visit. We try to have as little impact on the classrooms as possible, and other children are just too intriguing for our students to ignore.
APPLICATION
After touring and observing a classroom, if you feel FCM may be a good fit for your child and family, you may submit an application. We accept children to our programs on a rolling basis, as space is available, and with regard to best timing for the student and classroom.
To begin the application process, you must first inquire with our Admissions office to schedule a tour.
STUDENT – TEACHER MEETING
Once we receive your application and fee, we will contact you to arrange a time for your child to meet with one of our teachers. This is a time for our teachers to get to know your child and to work with him or her. Student-teacher meetings last about 30 minutes.
It is not necessary for both parents to attend. For prospective Toddler House students, a parent will accompany the child in the classroom for the student-teacher meeting. During the school year, we schedule these meetings after the school day is over, around 3:15 p.m., so that we have a classroom and teacher available. Parents submitting applications prior to February for the following school year will be contacted in early January to arrange a student-teacher meeting in January or early February.
HEAD OF SCHOOL MEETING
As part of the admission process, we arrange a meeting between parents and our Head of School, Rebecca McGrail. We ask that you make other arrangements for your child during this meeting. This is a time to get to know one another and an opportunity for you to ask any questions you may have about Montessori or our school. This meeting usually lasts about 30 minutes.
ENROLLMENT CONTRACT & DEPOSIT
If the admissions committee finds that an applicant is a good fit for the space available in a particular classroom, an offer of enrollment will be extended. You will be notified by email with a contract. Upon receiving the contract, you have 10 days to respond and accept or decline the position for your child. To accept, you must sign and submit the Enrollment Contract along with payment of the tuition deposit (10%) and New Family Fee ($1,500) if applicable. The deposit and New Family Fee are non-refundable. The deposit is applied toward tuition.
CLASS PLACEMENT
We consider the child's personality, age ratios, and the composition of the existing classes to determine which class will be the best fit for each child.